Shop Till You Drop In Port Dickson
Port Dickson is a small quaint town that's bustling with travelers who come for its myriad of beaches and many Kodak worthy moments. Along its stretches of beach you can find many makeshift stalls that sell everything from fresh produce, beachwear, to even refreshing beverages.
Central Market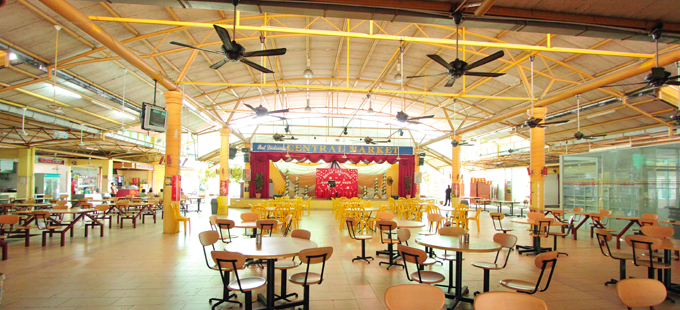 An attraction that's sure to capture your interest is Central Market, which has countless stalls selling antiques, vintage items and unique doodads for your home. While this venue may look like a food court, it's actually the perfect spot for a fuss-free shopping and to simply savor Port Dickson's many food treats.
Address: PT 1083, Jalan DS1/11
Bandar Dataran Segar
Souvenir Sanctuary
A night market where color takes center stage, Souvenir Sanctuary comes alive on Saturdays at Port Dickson's town center. Visitors can enjoy browsing the many sales offerings that range from fresh Catch of the Day and vegetables to fashionable clothes and vintage shoes. A convergence of bargain goods that bring the most value for your buck, visitors can also enjoy the aromatic blend of satay and peanut sauce and the many hawker stalls that's sure to satiate your appetite.                                                                                                                                                                                                                                            
Opening Hours: Saturday | 17:30 – 21:00
Address: 4th Mile, Jalan Pantai
Teluk Kemang
If it's beach-inspired T-shirts and locally crafted traditional handbags and sandals that you're after; Teluk Kemang has them in spades. Other items on offer include beach balls, boards and handbags. There's also a huge selection of toys, fabrics and kites for kids which truly makes this place a shopping haven for the whole family.                                                                                                                                                
Address: Teluk Kemang Beach